ABOUT LIBRARY
The S. Nijalingappa Dental College Library is situated on the top floor of the Institution set up in 1986 consists of a Central Library and 6 departmental libraries which collectively support the teaching, research and extension programmes of the Institute. The Library covers 8500 Sq.ft. which can accommodate 300 students with 3 separate reading rooms i.e. for Under-Graduates, Post-Graduate Students, Digital Library.
A serene and peaceful ambiance is always maintained which is apt for studying. A good collection of print material is available, which include Books, Magazines, Periodicals and Scientific Journals with 27 years of back-volumes, issuing of library material is done by new and ingenuously developed software, which enables centralized access of books and status of availability.
Keeping pace with the changing times, the College understands the growing need of internet facility as a search tool for keeping in touch with the latest in the scientific arena. Free Internet browsing facility is provided in the  Digital Library which gives online access to E-resources from 9.00 AM to 9.00 PM. The Library also provides  Wi-Fi internet facility.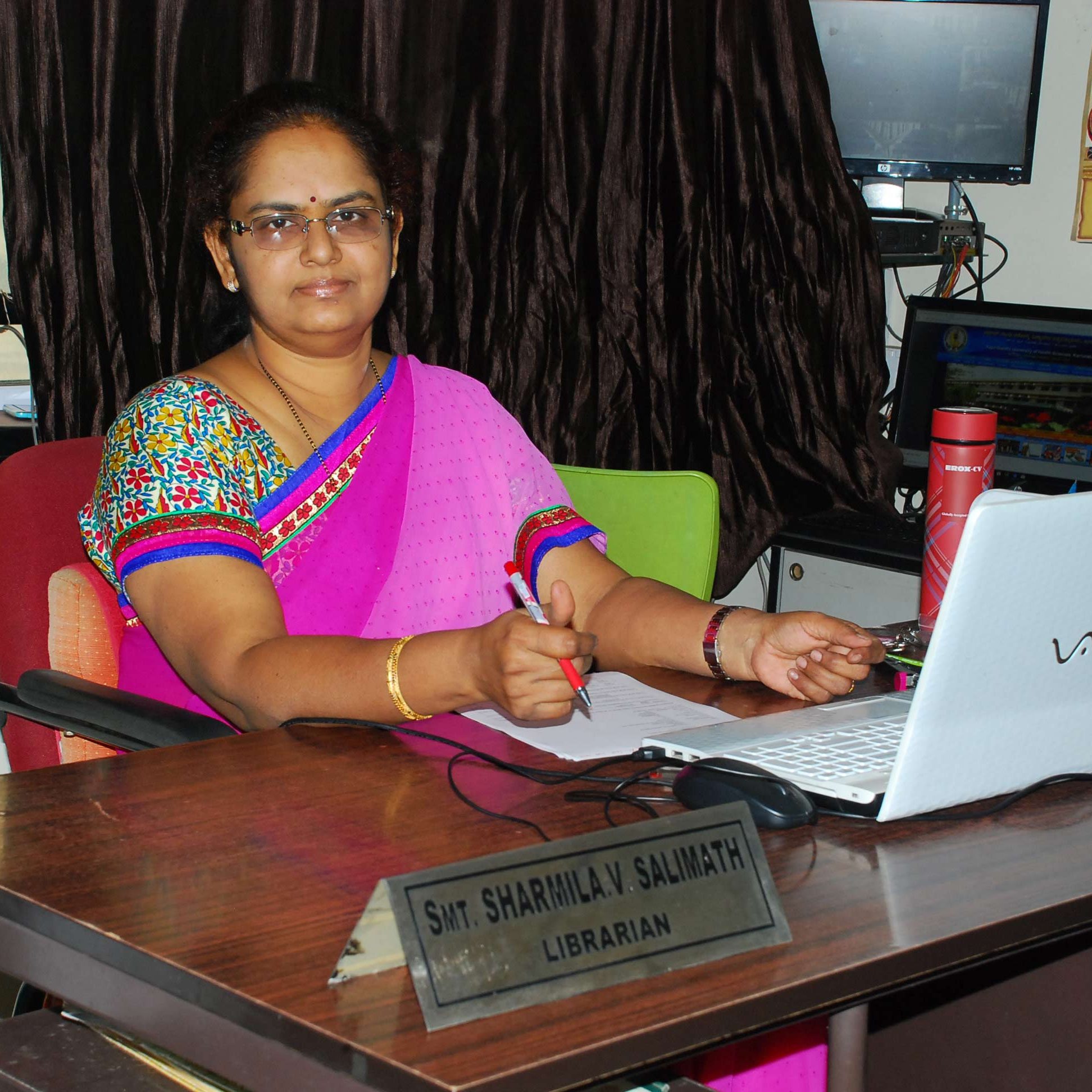 smt. Sharmila V Salimath
Librarian
MISSION:
Library serves as a resource center and aims to develop a comprehensive Collection of books and journals useful for faculty and students o the institute and provides an efficient dissemination of knowledge.
LIBRARY TIMINGS:
The Library functions from 9.00 AM to 9.00 PM from Monday to Friday and on Saturdays 9.00 AM to 12.30 PM & 4.00 PM to 7.30 PM, on Sundays 9.00 AM to 12.30 PM on all working days. Text books are issued from 9.00 AM to 9.00 PM, Reference books & Journals can also be referred
PREVIOUS YEAR QUESTION PAPER
SERVICES PROVIDED BY LIBRARY:
Issue/Return of Library material

Reference services

Social Welfare books

Current awareness Services

E-Resources provided by RGUHS – Digital Library

Wi-fi Internet services

Photocopy services

Department Library Services

Question paper Service
The Library provides both demanding and anticipatory library services to the users.